Diesel Fuel Testing and Analysis
We are open
Social distancing measures are inplace
Revised opening times 08.00 to 16.30 Monday to Friday During Pandemic
We are able to take bookings from this date onwards by emailing darren@dtmfuel.co.uk and leaving your name, vehicle details, issue with the vehicle and a contact number. we will email you back to confirm the booking has been made.
account customers who require emergency urgent help can email us for assistance as we do have technicians on standby
who can come out to you
Using the Delphi YDT 553 we are able to carry out diesel fuel testing to varify the bio content of diesel and
to asertain if any Petrol, vegetable oil or any other oil has been added to the diesel.
this can aid in warranty acceptance or rejection and is a recognised industry 1st stage test.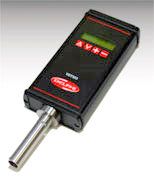 We require a minimum of 60ml of diesel to enable the test to be carried out
results for the test will be printed out in certificate form. for more detail call us on 0117 9710203
cost for this service is £45 inc vat